An unparalleled natural experience!
---
For those who desire a landscape that refreshes the mind and frees the soul, this is an ideal choice.
---
OPENING HOURS
OPENING HOURS Monday - Sunday
08:00 - 18:00
LOCATION MAP
TEL.: (+30) 22410 83090
TEL.: (+30) 22410 37090
The Valley of Butterflies is located in the northern part of the island, 26 km from the town of Rhodes and 10 km from the airport.
TICKETS
From 27/06 - 30/09 the ticket price is 5€ for Adults & free for Children under 12.

---
From 01/10 - 31/05 the ticket price is 3€ for Adults & free for Children under 12.
PANAXIA QUADRIPUNCTARIA
---
A unique symbol of eternal evolution
---

---
For those who desire a landscape that refreshes the mind and frees the soul , this is the ideal choice, especially for families! Escape from your everyday obligations and try meditating in the shade under the majestic trees, surrounded by butterflies and wander the park that's filled with unparalleled beauty, admire nature's creations which will definitely bring you inner peace.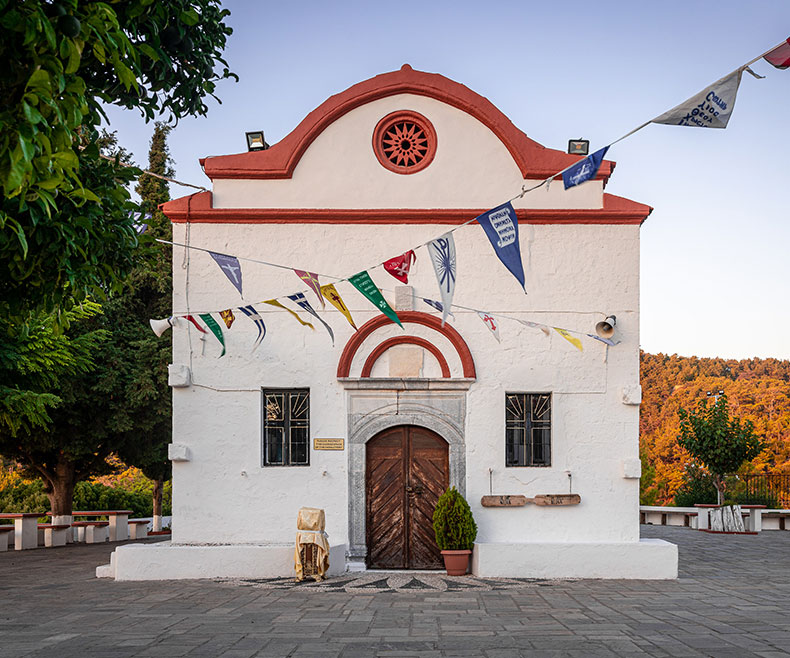 AT THE TOP OF THE HILL
---
Kalopetra Monument
---
As you follow the paths, towards the end of the valley and at the highest altitude, you will find a Holy Monument called Kalopetra which exists since 1484. It is built on an idyllic site with a breathtaking view of northern Rhodes. Its history will travel you back in time, through the centuries, as you observe the Greek and Italian architectural elements and the inscriptions on the structure which are made of marble.
---
Beautiful hike with loads of butterflies as you walk through... Stunning and we went with our 1 year old so perfect with kids.

Such a cozy, heart warming place with lots of waterfalls and creatures!

After strolling from the baking car park to the entrance of the valley I cannot describe how refreshing it was to meander along the path in the cool shade of the beautiful forest. I was not expecting much if I am being honest, maybe a few butterfly sightings, however, how wrong was I!! The butterflies they refer to are actually very colorful moths and there are thousands of them clinging to trees, rock and any other available surface. There were also lizards and fresh water crabs to be seen in abundance. The highlight was one of the staff gently waving a stick and getting a great swarm of butterflies to launch around the waiting crowd.

This is a neat little oasis in the middle of the island.

It was amazing to walk through such a beautiful forest and to see some of the butterflies.