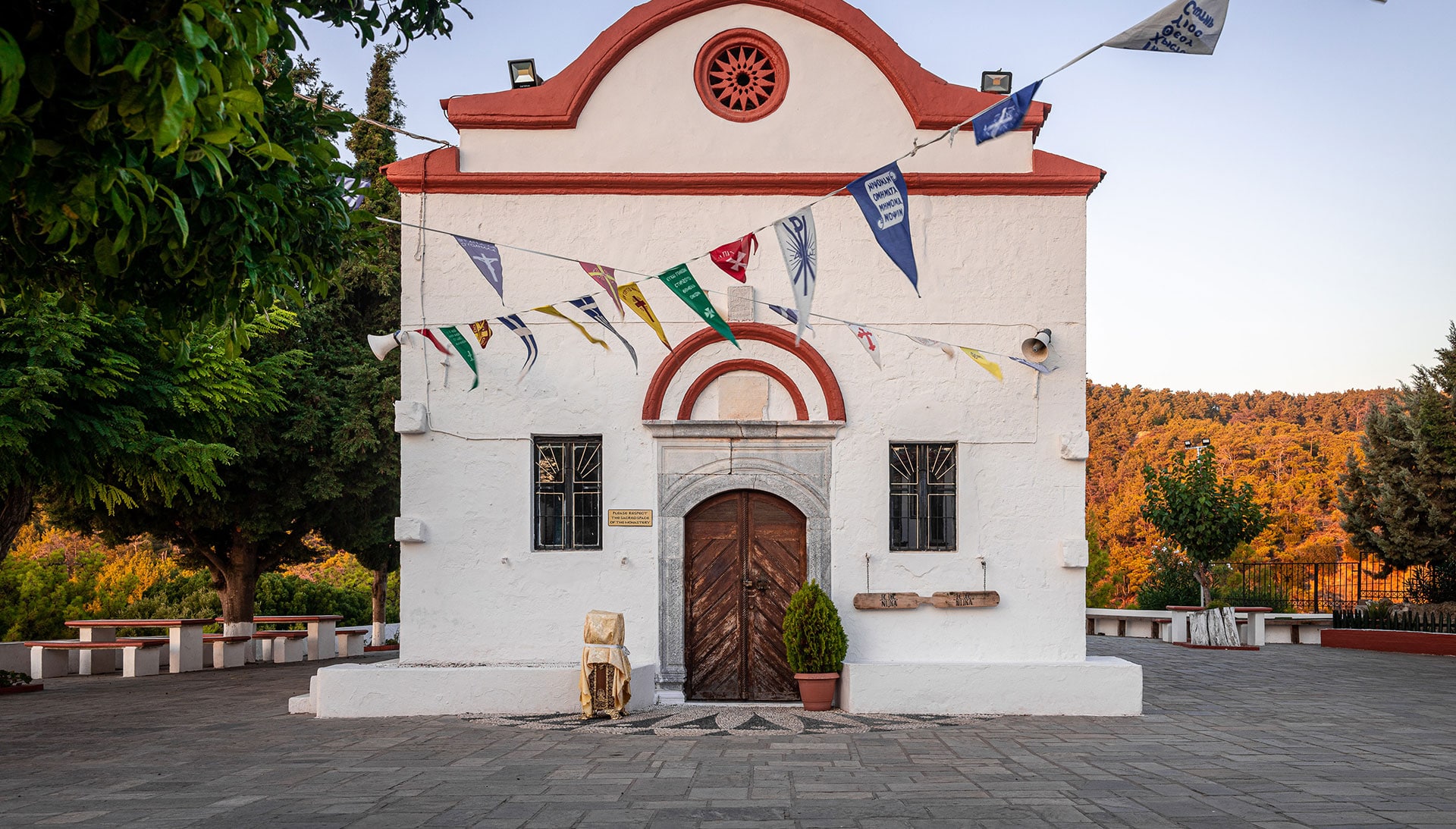 ---
Follow the enchanting trail and explore this Holy Monument
---
Uncover the beauty of this holy place after you follow the paths in the Valley of the Butterflies. The trail is 1.3 km long and it will take you to the monastery of Panagia Kalopetra, which is dedicated to the Assumption of Virgin Mary. It is next to the Valley of the Butterflies, 8 km south of the village of Theologos and 23 km from the city of Rhodes.
The Kalopetra monument is on one of the slopes of mountain Lefkopoda, which is covered by multiple pine trees and offers its visitors a majestic view.
---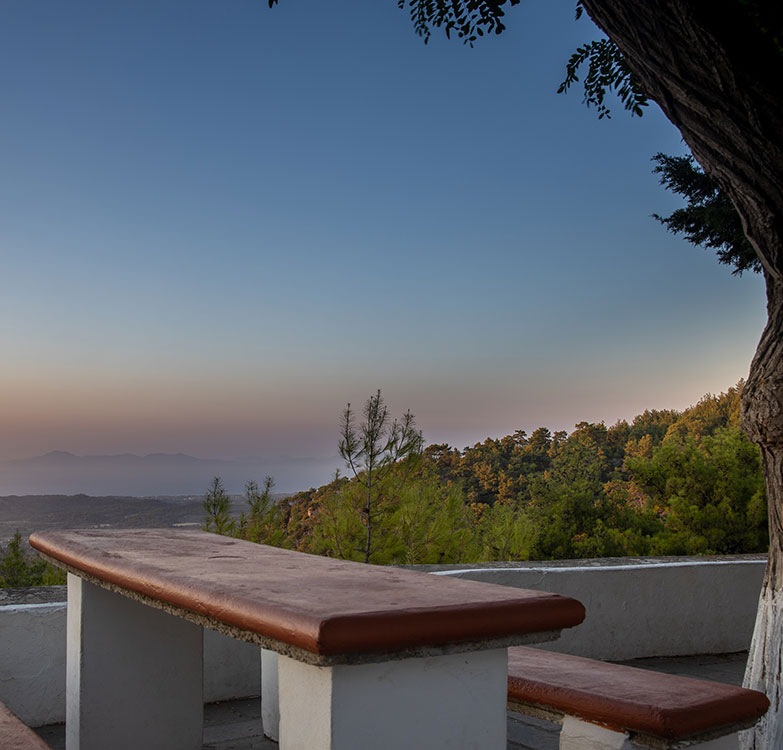 ---
History
---
It is said that the monastery was founded in 1782 by Alexandros Ypsilantis, who was a Greek prince and ruled Wallachia and Moldavia. He was an active participant during the war against the Ottomans and even lead the "Society of friends" (Filiki Eteria- 1814) which was a secret organization that started the Greek Revolution against the Ottoman Empire in 1821.
It is believed that during Ypsilantis' voyage, his ship encountered a severe storm and it almost sank . Ypsilantis then prayed to Virgin Mary and promised to build a monastery in her honor, if he was able to reach the shore. In the darkness of the sea, he and his crew saw a light which led them to a hill. As a way of appreciation, he built this monastery and dedicated it to Virgin Mary. He named it Kalopetra which means 'good stone' in Greek. A carved inscription in Greek hangs on the outer part of the church which narrates this story.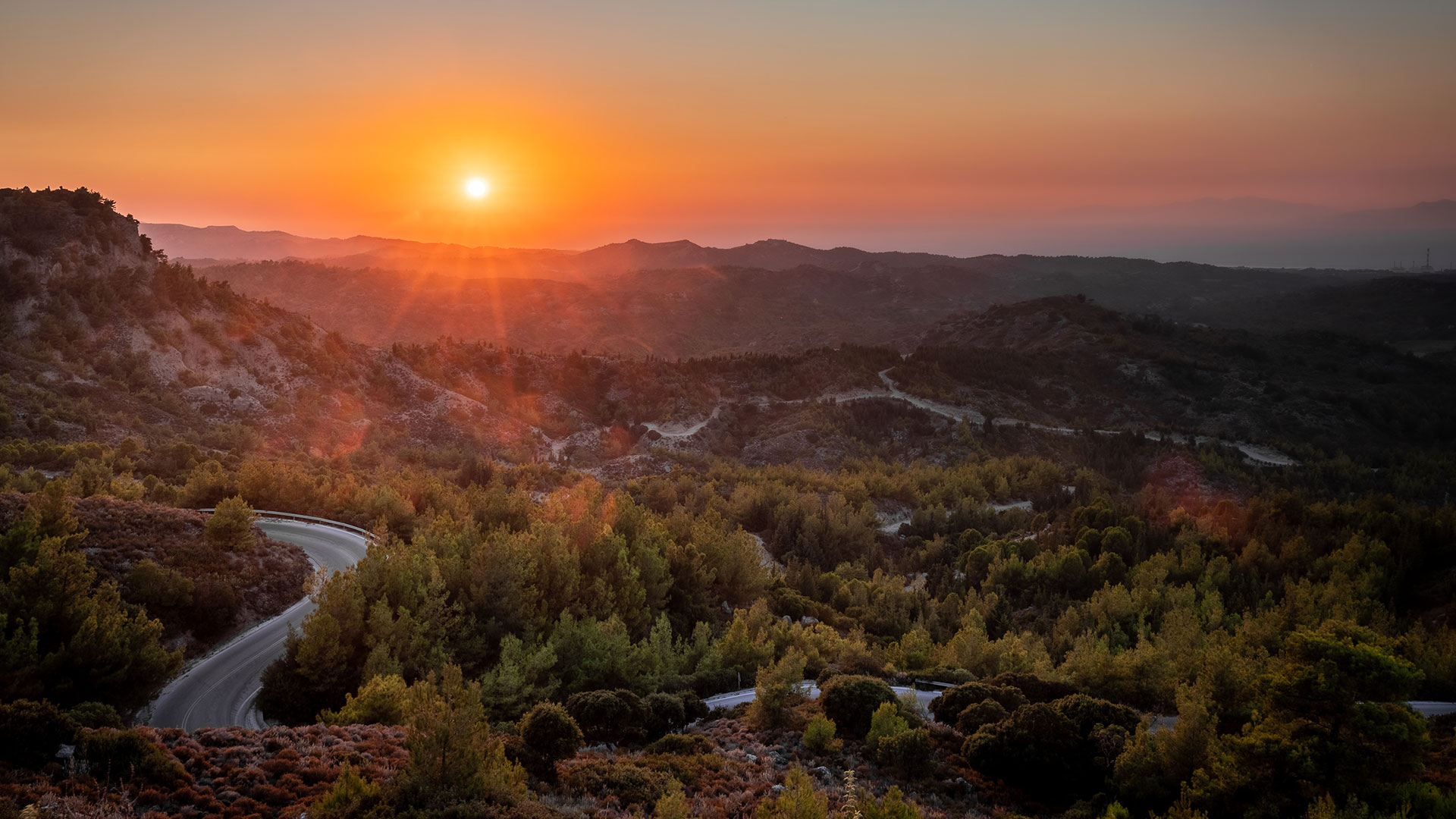 ---
Why should I visit Kalopetra Monastery?
Admire the natural oasis of the Valley from an altitude of 370 meters. Hike on the trail which leads to the monastery and visit the Museum of Natural History, admire the small waterfalls, the ponds, the wooden benches and bridges, observe the oriental sweetgum trees and of course the butterflies of the Panaxia Quadripunctaria species.
Kalopetra monastery is a small and well-maintained chapel with an amazing view of the northern part of Rhodes and the perfect spot to rest and meditate during your visit to the Valley of the Butterflies!